24 May 2022
"My Technovation Story" video story contest from Technovation Girls Uzbekistan alumni and mentors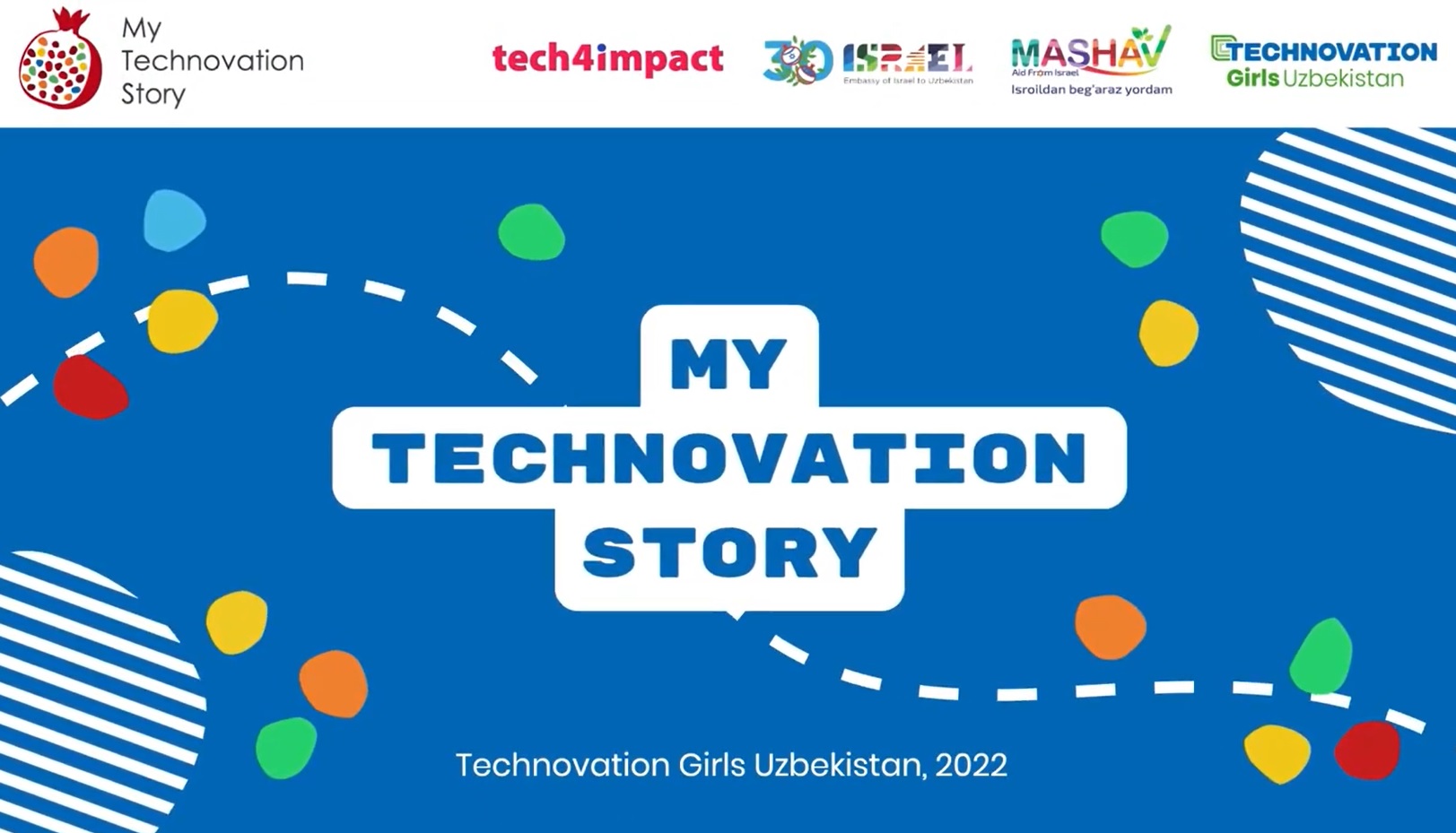 With the support of the Israeli Embassy, a competition of video stories from Technovation alumni and mentors was held for all 6 years of the program in Uzbekistan. 39 girls and mentors sent their videos and shared their successes in their studies, careers and life after participating in Technovation.
Let's watch the inspiring stories of girls from Uzbekistan!
Video content:
00:00-00:39 How did you hear about Technovation?
00:40-01:40 Where do you study or work now?
01:41-09:59 What did participation in the Technovation competition give you?
10:00-11:13 What are your impressions about mentoring?
11:14-13:53 Your wishes to the girls of Uzbekistan
Video link: https://www.youtube.com/watch?v=1pPPm128Mlo
"Women In Tech & Science Week" has been organized by Tech4Impact, together with partners, since 2019. The "My Technovation Story" contest and the event on May 24 are supported by the Israeli Embassy in Uzbekistan.
---