News
20 Aug 2022
On August 20, in the new Youth Technopark under the Ministry of Innovative Development, mentoring sessions and a seminar were held with new participants of the start-up accelerator of women's projects in the field of "green" technologies.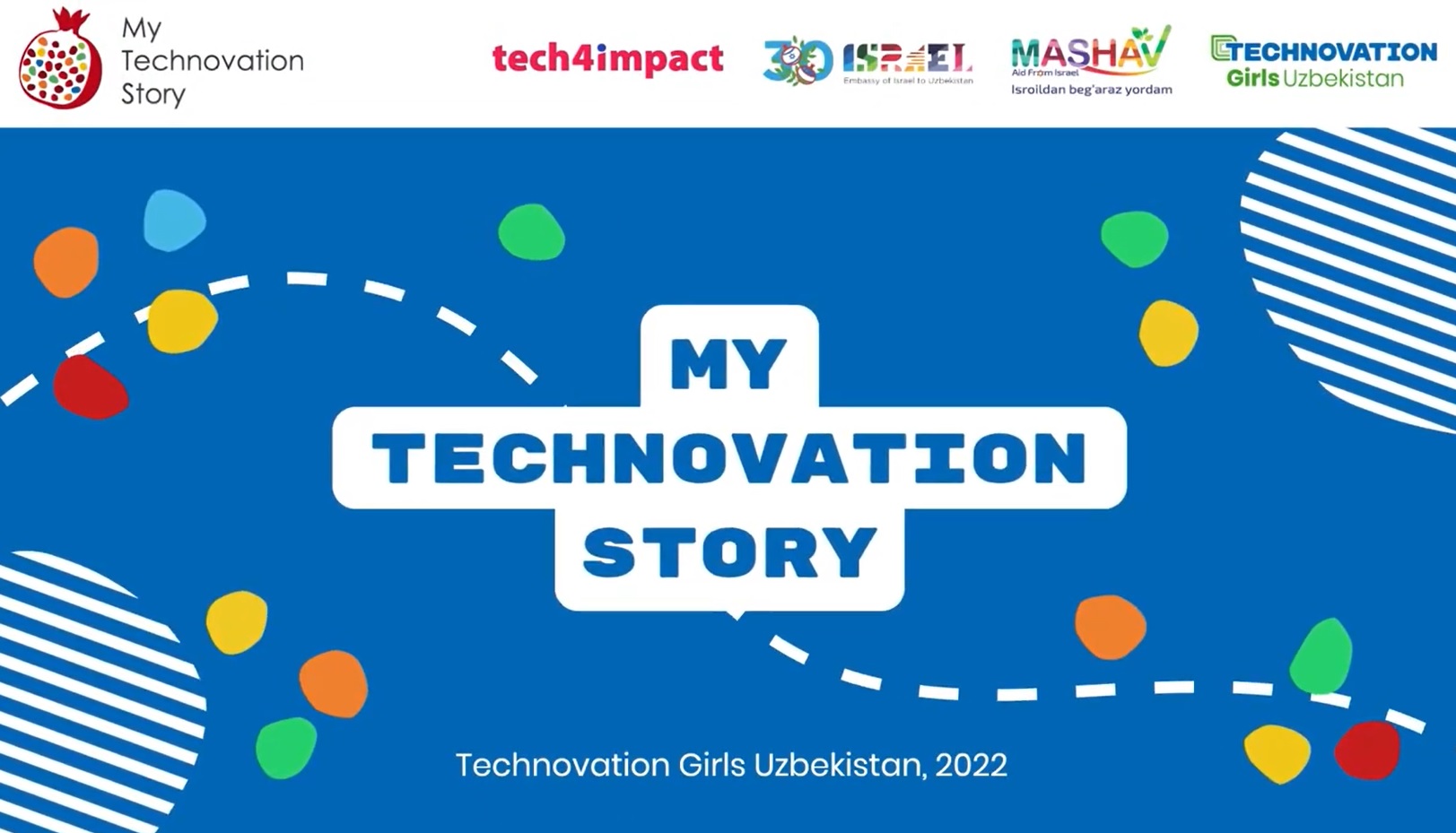 24 May 2022
With the support of the Israeli Embassy, a competition of video stories from Technovation alumni and mentors was held for all 6 years of the program in Uzbekistan. 39 girls and mentors sent their videos and shared their successes in their studies, careers and life after participating in Technovation.
08 Apr 2022
Svetlana Sobirova is a farmer who plans to open a recreation area next to her farm. In an interview Svetlana talks about why nature and ecology are important for her family and business, about the difficulties in implementing her project and the need to protect the nature of her native land.
06 Apr 2022
Kamola Aliyeva: Founder and CEO of Urban Style, lingerie, sleepwear and homewear brand Look at Me™, talks about the green aspect of the textile business:
04 Apr 2022
Indira Abdullaeva: Founder of the IT KIDS training center, talks about green offices, cost savings and work to create green habits and green thinking among employees, students and parents of students.
01 Apr 2022
Tursunoy (Tina) Imamova: Publisher of Zoom magazine (about tourism, history and culture of Central Asia), talks about the formation of a "green" agenda in editorial policy and mentoring.
28 Mar 2022
TOP-20 girls and coordinators tell what participation in the program means to them.
08 Feb 2022
Topic: "Introduction to Analytics and Machine Learning"
Speaker: Jeroen Kloosterman is the Technology Product Strategy Director for Analytics and Data Science for Oracle's Small and Medium Business market in EMEA. He has over 20 years of experience in consulting, business development and training, and is an advocate for analytics and data science.
07 Feb 2022
Seminar topic: "Building confidence, body language, posture and mental health"
Speaker: Zulaikha Khan, representative of the Generation Oracle program
02 Feb 2022
We will meet with advanced girls from three countries of Central Asia - Uzbekistan, Kazakhstan and Kyrgyzstan.